New Digital BBQ Meat Thermometer
Looking for the best BBQ digital thermometer?
Well, you've come to the right place. When you stick this product's prong into your poultry, or roast, the digital thermometer will quickly display the food's temperature.
You'll find that it's easy to read for when it's time to temp your steaks or hamburger patties. An excellent way to assure that the foods you're eating have been cooked to the proper degree.
Designed conveniently so that the probe can be folded and locked, making it as compact in size as possible. This means that it will not take up much space in your already overcrowded utensil and kitchen drawers. The folding probe style is a major plus.
It's like a pocket knife because it keeps the probe safely tucked away in a little slot. Some probes can be kind of sharp (and even dangerous at times).
But this one is as user-friendly as can be.
The very second you take your digital thermometer, and remove the probe from the locked position, the digital display becomes automatically activated.
Because the probe is so thin, it makes a smaller hole, generally giving you a faster response time. And a more accurate temperature reading compared to other sensors on the market.
Get this digital thermometer, and test it out on a beautiful prime rib after work. This will ensure that your meat is cooked to perfection. So, what are you waiting?
ORDER YOUR DIGITAL THERMOMETER NOW!
Product Description
EXTREMELY ACCURATE READINGS – It's safe to bite when the temperature is right. You see, that's the advice given by a USDA fact sheet on appliances and thermometers. And that's exactly what this premium digital meat thermometer can help do for you. It will immediately tell you when your meat is ready to go and sufficiently cooked.
DUAL TEMPERATURE – Our device comes with a dual-temperature functionality displaying both Fahrenheit and Celsius options. Ideal for barbecues. It also serves as a multi-purpose gadget though in that it can be used for your baking, roasting, and frying days as well. Whether used indoors, or out, it works like a charm. No modern home should be without one!
EASY TO USE – Why take chances on risky methods of determining doneness of food when a thermometer will do the job better? In fact, this pocket sized thermometer has an LCD display for easy reading. It's also waterproof so don't worry about ever getting it wet. The stainless steel probe can be used safely and efficiently. Powered by AAA batteries.
GET RESULTS FAST – Most people use ineffective methods. They stab the meat with a fork, juices run clear, and they call it done. What's wrong with this method? Well, it may be done near the surface, but not in the inside. The fork method doesn't really account for cold spots deep in the food. This digital thermometer, however, will read your food in 5 seconds or less.
CUSTOMER SATISFACTION – Throw some steaks on the grill. And then put this new and sleek thermometer to good use. The probe is folded inside the unit. So, just pull it out, and it will automatically turn on. You'll find this thermometer to be easy to handle and even easier to clean. Test the temp of the steaks along the way and enjoy a delicious meal.
AVAILABLE IN WHITE ONLY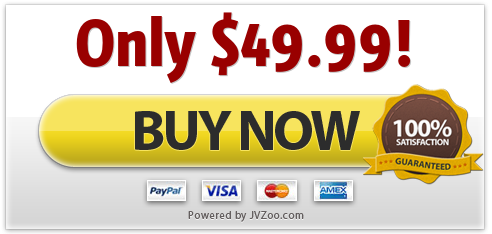 Additional Information
| | |
| --- | --- |
| Weight | .8 lbs |
| Dimensions | 8 x 3 x 1 in |