GrillBright LED BBQ Light
Want to grill at night time, but can't because of complete darkness?
Well, we're introducing a handy solution to your problem. Our BBQ light is known to give our customers the bright light that they need. A light so powerful that it shines directly onto your grill grates, showing you exactly where you're undercooking or overcooking certain meats.
As for the c-clamp, it grips just about all types of grills. Its adjustable clamp ensures a practical and sturdy fit. Effortlessly attach it to your grill's handle without any force. The light assembly mounts onto the handle of your grill letting you tighten it into place. What makes this the most perfect accessory, though, is the clamp's flexibility. In fact, it can even fit around your bike's handle, so the light has some unique applications, beyond just grilling.
A mere touch turns it on or off. The GrillBright requires only three AA batteries, too. This means it's good to go as soon as you unpack and install batteries. And let us iterate again: this bad boy can take the heat. Made of high quality material and heat-resistant ABS plastics for many years of use.
Use this reliable BBQ ultra bright light to illuminate your food – in any weather!
Are you tired of ruining quality meat on your grill after the sun goes down? Rest assured knowing that you've finally found the product needed to save your filet mignon, ribs, chicken or salmon. You can try this on the darkest of nights and your grill will appear as if it were daytime. That's how bright it gets.
And that's how easy it is to cook.
Night time grilling is really tough without proper lighting. That's why you should consider getting this premium BBQ LED light. It will be the next best investment you make for your cooking and grilling equipment. It's easy to install. And even easier to position. Turn it on and off with the slightest touch. Now, what are you waiting for?
Get your high quality BBQ LED grilling light today!
200 in stock
Product Description
GrillBright Premium Outdoor BBQ LED Light – Battery Operated and Easily Mounts on Any Grill Handle – Touch Sensitive Switch – Heat-Resistant ABS Material to Never Melt – Satisfaction Guaranteed
EXTREMELY BRIGHT LEDs – Looking to cook safely while the sun sets? Then illuminate your grill even on the darkest of nights. This will allow you to cook some tender meat while avoiding injury. You don't want to burn yourself and you definitely don't want to deliver some overcooked meal to your family and friends. Use this light for safer grilling.
QUICKLY COOK ENDLESS TYPES OF MEAT – Get 50,000-hour bulbs for some hearty steaks and burgers. Throw on some Oscar Meyer Weiners while you're at it. This light will let you see how your meat is doing and how much more grilling time it still needs before deemed cooked. This LED grill light gets you in the groove to cook the very best.
EASILY FITS ONTO MOST GRILL HANDLES – The adjustable screw clamp fits all grill handles up to 1.45″ diameter. Just squeeze to open, and let go, to clamp down. It's very convenient and helps you get your grilling needs down with absolute ease. If you've ever wanted to grill, regardless of time of day, then this light is for you.
NO MORE FUMBLING FOR LIGHT – The touch sensitive power button is one of the most special features with this product. No more struggling looking for a switch or a flash light to turn on.
Whether you use a good ole' fashioned charcoal broiler, or something more modern like a steel gas-powered flamer, this BBQ light will take care of all your needs.
MASTER YOUR FOOD TO PERFECTION – Inserting AA batteries will give you power for at least 20 continuous hours. In a matter of seconds, you can attach it to your grill's handle. This BBQ light can pivot around, too. Giving you maximum projection over your food and entire grill. It doesn't matter how hot your grill gets either. In other words? It can take the heat!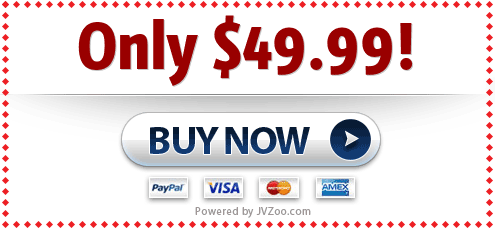 Additional Information
| | |
| --- | --- |
| Weight | .8 lbs |
| Dimensions | 3.5 x 4 x 4.5 in |
You may also like…